Gilbert's Top-Rated
Roofing Company
---
Professional Roofing Services For Residential & Commercial Properties Throughout Gilbert
Get A Free Estimate
From Our Roofers Today!
---
Types Of Roofs We Install & Repair

Shingle Roofs
---
Our mastery shines in installing and repairing shingle roofs, marrying aesthetic charm with robust functionality for enduring protection.


Foam Roofs
---
Count on us for precision in foam roof installations and repairs, ensuring optimal insulation and unwavering weather resistance.

Flat Roofing
---
Our specialization in flat roofing guarantees impeccable waterproofing and maximized space utilization, catering to diverse applications.


Modified Bitumen Roofs
---
Place your trust in us for modified bitumen roof services, a flexible choice renowned for its strength and adaptability across scenarios.

Local Roof Installations &
Replacement Services &

For Gilbert Residents

Cost-Effective Residential Roofing Solutions
Indulge in cost-effective residential roofing excellence with our tailored solutions. Our skilled team ensures your investment translates into long-lasting protection, combining quality materials and superior craftsmanship. From shingle roofs to innovative options, we create roofs that harmonize durability, style, and affordability.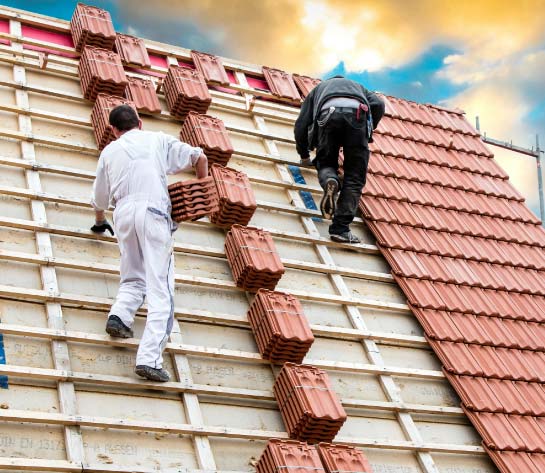 Reliable Roof Inspections & Maintenance For Homes
Trust in our dedicated home roof services that encompass meticulous inspections and effective maintenance. Our seasoned professionals safeguard your property through regular assessments, identifying potential issues before they escalate. With university-level expertise, we keep your roof in optimal condition, bolstering its lifespan and your peace of mind.

Outstanding Roof Repair & Tile Replacement Services
Experience top-tier roofing repair and tile replacement services that redefine excellence. Our adept team addresses leaks, damage, and other issues promptly, ensuring your roof remains secure and intact. With a commitment to precision, we seamlessly restore your roof's functionality and aesthetics, preserving its integrity for years to come.
Gilbert's Most Trusted

Commercial Roofing Company
---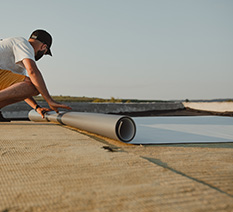 Tailored Commercial Roof Maintenance Plans To Extend & Maximize Your Roof's Lifespan
---
Discover unparalleled repair and maintenance for commercial roofs in Gilbert with our bespoke plans. Designed to optimize longevity, our strategies safeguard your investment, ensuring lasting performance that stands up to the elements.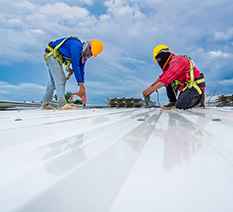 Specialized Services For A Variety Of Roof Types, Including Flat Roofs, Metal Roofs, & More
---
As Gilbert's premier commercial roofing authority, we excel in diverse roofing services. From flat roofs to metal roofing, our specialized expertise ensures outstanding solutions tailored to your unique needs.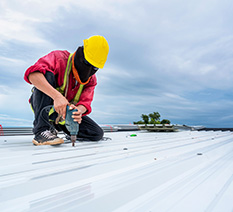 Customized Roofing Solutions Designed For A Variety Of Commercial Building Types
---
Experience roofing finesse that caters to diverse structures. Our custom solutions harmonize innovation and practicality, delivering exceptional protection and aesthetics for an array of commercial buildings.
Our Clients' Testimonials
Gilbert Roofing Company With 5-Star Rated Reviews
"Great job done, they were efficient and timely with fixing a hole in my roof, but more importantly they will be honest about your needs and what fits best, not just about charging you the most they can. I'd highly recommend!"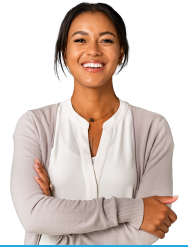 "The best roofing company around. Competitive prices and grade A quality work. Chris and Josh are hands down the most knowledgeable roofers around."
M.S.
★★★★★
"This company is a breath of fresh air compared to other Arizona roofing companies! I am extremely happy with the customer service, high quality work and price."
K.M.
★★★★★
"Excellent service from everyone! They kept in contact and fixed my roof! I definitely recommend going with them and if I ever have an issue in the future I know who I'm calling!"
J.M.
★★★★★
Why We're Gilbert's Preferred Roofing Company
Honesty, High-Quality Workmanship, & Safety
---

Licensed, Bonded & Insured Roofers Near You
---
Rest easy with our certified, bonded, and insured roofing experts in Gilbert. Our university-level craftsmanship ensures your project is in capable, secure hands.

Top-Rated Emergency Roofing Repair Services
---
Count on us for emergency roofing repairs. Our dedicated Gilbert team responds promptly, applying expertise to safeguard your property urgently.
We Guarantee & Warranty All Our Roof Work
---
Experience assurance with our comprehensive warranties and guarantees. In Gilbert, our university-level craftsmanship is backed by our commitment to quality and enduring results.
Over 30 Years
Serving Gilbert & The Entire Phoenix Valley
---
Monday-Friday, 7AM-5PM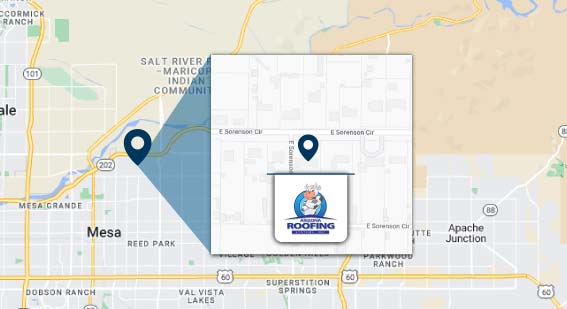 Neighborhoods Served By Our Gilbert
Roofing Company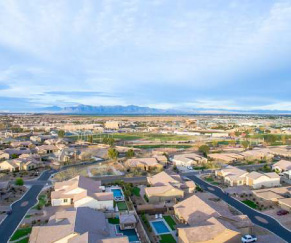 Replace Your Roof In Silver Creek With Arizona Roofing Systems
---
Choose Arizona Roofing Systems for excellence when you need to replace your roof in Silver Creek.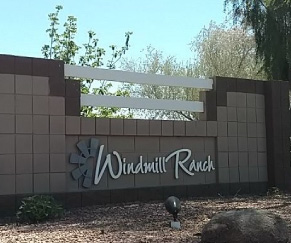 Looking For Experienced Roofers Near Windmill Ranch?
Give Us A Call
---
For experienced roofers near Windmill Ranch, trust us as your reliable choice for superior roofing services.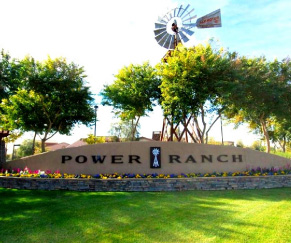 Searching For The Most Trusted Roofing Company In Power Ranch?
Contact Us
---
Your search for the most trusted roofing company in Power Ranch ends with us.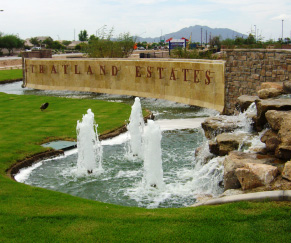 In Need Of Roof Installation In Stratland Estates?
We're Here For You
---
Elevate your property's resilience and appeal with our roof installation services in Stratland Estates.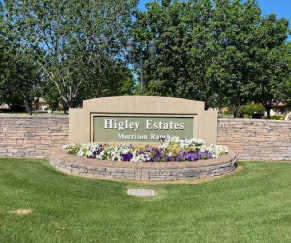 Get In Touch With Us For The Best-Rated Reroofing Services In Higley Estates
---
Contact us for the best-rated reroofing services in Higley Estates, Gilbert.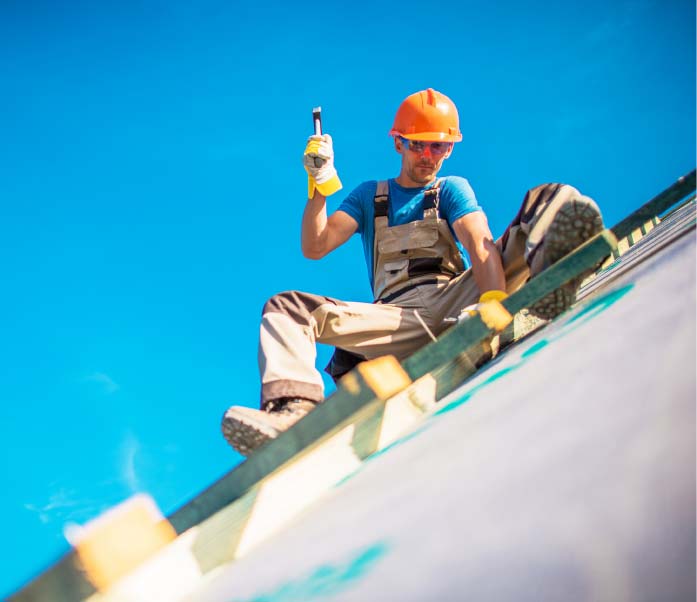 Frequently Asked Questions About Our
Roofing Services
How Long Do Reroofing And Roof Replacement Jobs Usually Take?

Our reroofing services in Higley Estates, Gilbert, are unrivaled due to our commitment to excellence. With a track record of delivering top-rated results, we combine university-level expertise with meticulous attention to detail. We prioritize quality materials, skilled craftsmanship, and efficient processes to ensure a seamless reroofing experience. Our satisfied clients in Higley Estates attest to the durability, aesthetics, and value enhancement our services provide. By choosing us, you're investing in a trustworthy partner dedicated to transforming your roofing project into a resounding success, adding enduring value to your property in Gilbert.
Will I Have To Leave My Property During A Roof Replacement Project?

Generally, you don't need to leave your property during a roof replacement, but there are considerations. While staying is possible, it's important to note that roofing projects involve noise, debris, and potential disruptions. To ensure your comfort and safety, you might opt to minimize your presence in areas directly affected by construction. Additionally, access to certain parts of your property might be limited for safety reasons. If you have pets or young children, their comfort and safety should be taken into account. Ultimately, the decision depends on your comfort level and the extent of the work, so discussing concerns with your roofing contractor can help you make an informed choice.
How Often Does A Roof Need To Be Inspected For Replacement?

The frequency of roof inspections for potential replacement varies based on factors like climate, roofing material, and maintenance. In general, a roof inspection every 2 to 3 years is advisable, especially as the roof ages. If your roof is nearing its expected lifespan or if you notice signs of damage, consider more frequent inspections. Weather events, such as storms, can accelerate wear and tear, warranting an immediate inspection. Regular inspections help identify issues early, allowing for timely repairs and potentially extending your roof's lifespan. Consulting a professional roofing contractor can provide tailored recommendations based on your roof's condition and location.
What Are The Benefits Of Getting A New Roof Before Listing My Property?

Opting for a new roof before listing your property provides several benefits. First impressions matter, and a new roof enhances your property's curb appeal, setting a positive tone for potential buyers. It signals proper maintenance, which can bolster your property's perceived value. With a new roof, buyers are less likely to negotiate for lower prices due to roof-related concerns, streamlining negotiations. A new roof can expedite the selling process by attracting more buyers and potentially leading to quicker offers. It can also positively impact home inspections and appraisals, giving buyers confidence and reducing complications. Overall, investing in a new roof can position your property as move-in-ready, setting it apart in the competitive real estate market and potentially yielding a higher selling price.
Why Can't I Just Replace My Shingles Instead Of The Whole Roofing System?

While replacing shingles can address localized issues, it's not always the best solution. If your roof is nearing its end of life, has extensive damage, or shows signs of underlying problems, partial shingle replacement might not suffice. Replacing only shingles can lead to a mismatched appearance, potential leaks, and overlook hidden issues in underlayment or flashing. A comprehensive replacement ensures uniformity, addresses underlying problems, and offers extended durability. Moreover, repeated partial replacements can be costlier over time than investing in a complete replacement. Consult a roofing professional to determine the best course of action based on your roof's condition and your long-term goals.
What Are The Best Methods To Extend The Lifetime Of My Roof?

To extend your roof's longevity, follow these key methods. Regular inspections help detect issues early, preventing minor problems from escalating. Keep gutters clean to ensure proper drainage and prevent water damage. Trim overhanging branches to prevent them from damaging the roof. Maintain attic ventilation and insulation to regulate temperature and moisture. Address leaks promptly to prevent water infiltration. Minimize foot traffic on the roof to avoid unnecessary wear. Schedule professional inspections every few years to catch hidden issues. Invest in high-quality roofing materials for durability. Embrace these practices to preserve your roof's integrity, save on repairs, and ensure your home's protection for years to come.
Read Our Blog Section And Learn More

About Roofing
---
How To Extend The Life Of Your Roof With Regular Maintenance The integrity of your roof is a vital component of your home's…

Continue To The Article

How to Prevent Moss Growth on Your Roof Is your roof slowly turning green from moss growth? You may be surprised to learn…

Continue To The Article
Contact Gilbert's Leading Roofing Company Today!