Scottsdale's Trusted
Roofing Company
---
Expert Roofing Services For Residential & Commercial Properties Throughout Scottsdale
Call Us & Schedule A Free
Consultation With Our Roofers!
---
Types Of Roofs We Install & Repair

Shingle Roofs
---
Shingle roofs, a classic in Scottsdale properties, are revered for their cost-effective nature and versatility in design. Our Scottsdale roofers are experts in giving homes a beautiful look while ensuring maximum protection from the Arizona elements.

Tile Roofs
---
Tile roofs are known for their longevity and durability. Typically made from clay or concrete, tile roofs add a touch of elegance to any property and effectively reflect sunlight, keeping homes cool in hot climates.

Foam Roofs
---
Foam roofs provide excellent insulation and water resistance. They are lightweight and offer seamless protection, making them a great option for structures that need consistent coverage against moisture infiltration.

Flat Roofing
---
Flat roofs are common in modern architecture and commercial properties. They provide a minimalist look and are often covered with a waterproof membrane to prevent leaks.

TPO/PVC Roofs
---
TPO and PVC roofing are types of single-ply roofing systems. Known for their durability and energy efficiency, they are a popular choice for commercial buildings.

Modified Bitumen Roofs
---
This type of roofing consists of asphalt and can be applied in layers. Modified Bitumen Roofs are known for its flexibility, especially in low temperatures, and offers a granulated surface that reflects UV rays.

Metal Roofs
---
Metal roofs are praised for their long lifespan, durability against extreme weather conditions, and energy efficiency. They can also be designed to mimic other roofing materials.
Residential Roof Installations
& Replacement Services

Near You

Affordable Roofing Installations & Replacements For Homes
The Arizona weather can be unrelenting, and its effects on roofing materials can lead to deteriorations much faster than in cooler climates. That's where our local expertise shines. We've been serving homeowners in Scottsdale and throughout Arizona, ensuring that their roofs are equipped to handle the heat and occasional storms. We are deeply familiar with local building codes and requirements, ensuring a hassle-free installation or replacement experience for our clients.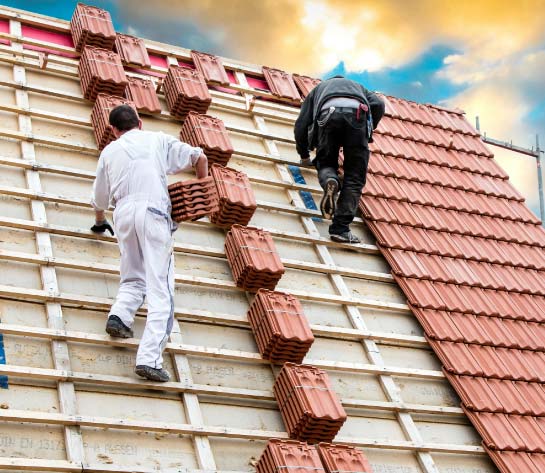 Residential Roof Inspections & Maintenance Services
Regular inspections and maintenance are crucial to prolonging the lifespan of your roof and avoiding costly repairs down the line. When we inspect roofs, we look beyond the shingles and tiles, diving deep into the underlayment, checking for water damage, mold, and other signs of deterioration. We believe in proactive care, which means identifying and addressing minor issues before they become major problems. This approach not only saves money in the long run but ensures the safety and comfort of your home.

Roof Repair & Tile Replacement By Experts
Every roof has a lifespan, and sometimes, specific sections deteriorate faster than others, particularly those exposed to direct sunlight or pooling water. We specialize in pinpointing these vulnerable areas and addressing them efficiently. Whether it's a few tiles or an entire section, our team approaches every roof repair job with the same level of dedication and expertise. We source the best materials, ensuring that repaired sections blend seamlessly with the existing roof and guarantee longevity.
Scottsdale's Top-Rated

Commercial Roofing Company
---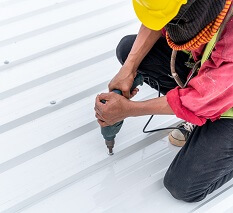 Personalized Commercial Roof Maintenance Plans To Optimize Roof Lifespan
---
Every commercial building is unique, and so are its roofing needs. With the ever-changing weather conditions in Arizona, it's vital to have a maintenance plan that's tailored for your specific roofing material and design. Our Scottsdale roofing company offers personalized maintenance plans, with regular checks and timely interventions, to ensure your roof's longevity.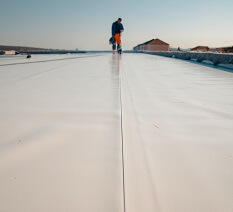 Tailored Services For A Variety Of Roof Types Including Flat Roofs, Metal Roofs, & More
---
No two roofs are the same, and we pride ourselves on our versatility and the breadth of our expertise. Whether you have a traditional flat roof, a modern metal roof, or any other design, our team is trained to provide the best solutions. We stay updated with the latest roofing technologies and materials, ensuring that our clients get the best, most durable results regardless of their roof type.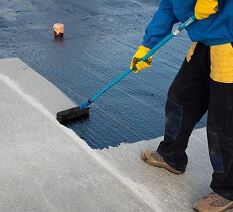 Customized Roofing Solutions Designed For A Variety Of Commercial Building Types
---
From retail outlets and office complexes to warehouses and industrial buildings, every commercial space has its specific roofing requirements. Our Scottsdale roofers worked on a diverse range of commercial buildings, which has equipped us with the knowledge to provide customized solutions.
Our Clients' Testimonials
Scottsdale Roofing Company With 5-Star Rated Reviews
"Absolutely amazing! They got back to me ASAP and came out just a day or two after I called, I truly appreciate how much time and care they put into fixing all the issues I've had with my roof. Highly recommend"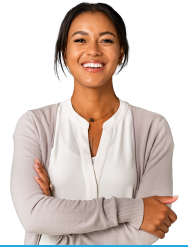 "I cannot say enough about ARS company! Everything from getting a quote to completing the job was excellent. The guys were not only knowledgeable but very professional, respectful and polite, from the customer service to the roofers. I intend to recommend them to all family and friends. Thanks again ARS!"
Jim Zimmermann
★★★★★
"One of our shingles blew off in a haboob storm. Az Roofing Systems came out next day and fixed it really quick and we're so professional! Definitely will be using them when we need to replace our 27 year old roof soon!"
Jessica Bryant
★★★★★
"Since we bought this commercial building 15 years ago we have battled leaky roofs and inside repairs. But since Arizona Roofing Systems resealed our roof – we have not had a single problem even with a summer full of rain! We are so very pleased!"
Kathy Finnerty T.
★★★★★
Why We're Scottsdale's Preferred Roofing Company
Commitment To Honesty, High-Quality Workmanship, & Safety
---

Licensed, Bonded & Insured Roofers Near You
---
Choosing a Scottsdale roofing company isn't just about quality work; it's about trust and peace of mind. Our team consists of licensed professionals who have undergone extensive training and possess vast experience in the field. We are bonded, ensuring that every project we undertake is backed by a financial guarantee.

Best-Rated Emergency Roofing Repair Services
---
Our team is always ready to address your urgent roofing needs in Scottsdale. This commitment to our clients stems from our understanding of the critical role a roof plays in protecting properties and the people inside them.
We Guarantee & Warranty All Our Roof Work
---
We provide extensive warranties on our work, assuring that if any issues arise from our workmanship or the materials we've used, they will be addressed promptly and efficiently, without any additional cost to you.
Servicing Scottsdale &
The Entire Phoenix Valley For Over 30 Years
---
Monday-Friday, 7AM-5PM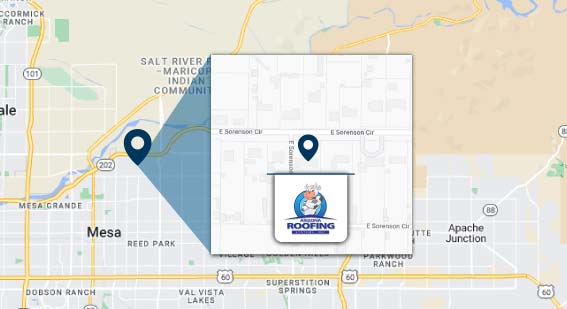 Neighborhoods Served By Our Scottsdale
Roofing Company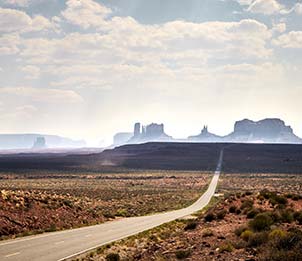 Replace Your Roof In Troon North With Arizona Roofing Systems
---
In Troon North, we're known for quality roof replacements that enhance your home's aesthetic and durability. Trust us to maintain your home's prestige in this notable Scottsdale neighborhood.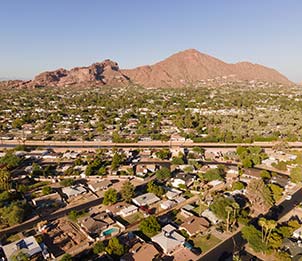 In Need Of Roof Installation In DC Ranch?
We're Here For You
---
DC Ranch residents can rely on us for efficient and top-quality roof installations. Preserve your property's value with our expert roofing services.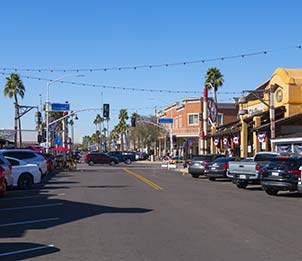 Looking For Experienced Roofers Near Gainey Ranch?
Give Us A Call
---
At Gainey Ranch, our team of experienced roofers ensures swift and effective solutions for all your roofing concerns. Get dependable service with just a phone call.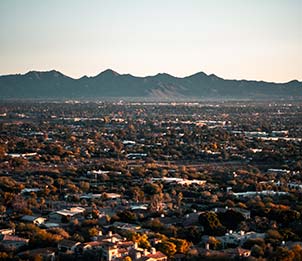 Searching For The Most Trusted Roofing Company In North Scottsdale?
Contact Us
---
For North Scottsdale residents, we're the go-to for trustworthy roofing services. Our reputation in the area speaks volumes about our commitment to excellence.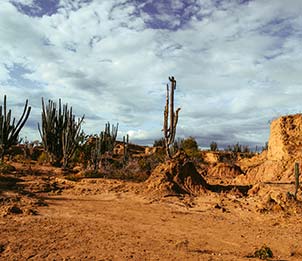 Get In Touch With Us For The Best-Rated Reroofing Services In McCormick Ranch
---
McCormick Ranch homeowners have consistently rated us highly for our reroofing expertise. Reach out for services that prioritize both aesthetics and function.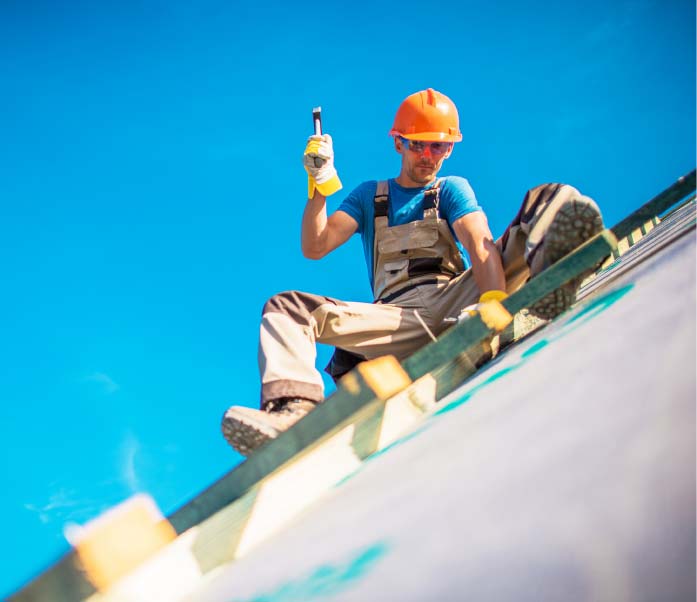 Frequently Asked Question About Our
Roofing Services
How Long Do Reroofing & Roof Replacement Jobs Usually Take?

The duration of reroofing or roof replacement largely depends on the size of the roof, the type of materials used, and the current weather conditions. For a typical single-family home, it can take anywhere from 2 to 5 days. Larger commercial properties or intricate roofing designs may extend the timeline. We provide a more accurate estimate after inspecting the specifics of your project.
Will I Have To Leave My Property During A Roof Replacement Project?

Not necessarily. While roof replacement can be noisy, it's typically safe to remain in the property. However, for your convenience and to avoid the noise and potential disturbances, some homeowners choose to stay elsewhere during the main parts of the process. We always ensure the safety of the premises and keep open communication with homeowners about the progress.
How Often Does A Roof Need To Be Inspected For Replacement?

Ideally, roofs should be inspected once a year or after any significant weather event like hail storms or heavy snowfall. Regular inspections help identify minor issues that can be fixed before they lead to major damages or require a full replacement. Remember, early detection can save significant costs in the long run!
What Are The Benefits Of Getting A New Roof Before Listing My Property?

A new roof can significantly increase your property's market value. Potential buyers often view a new roof as a substantial asset, knowing they won't have to think about replacement anytime soon. It can also improve the curb appeal of your property, making it stand out in listings and potentially selling faster and at a higher price.
Why Can't I Just Replace My Shingles Instead Of The Whole Roofing System?

While replacing damaged shingles is a common repair method, it's not always a lasting solution. If there's widespread damage or if the underlayment and decking are compromised, simply replacing the shingles won't address the root of the problem. In such cases, replacing the entire roofing system ensures the integrity of the roof and prevents potential issues down the line.
What Are The Best Methods To Extend The Lifetime Of My Roof?

To prolong your roof's lifespan:

Regular Inspections: As mentioned, annual checks can spot minor issues before they escalate.
Immediate Repairs: Addressing leaks and damages immediately can prevent larger complications.
Gutter Maintenance: Ensuring your gutters are clean helps prevent water backup and roof rot.
Proper Ventilation: A well-ventilated roof helps regulate temperature and moisture, preventing premature aging.
Quality Materials: Invest in good-quality roofing materials that are suited for your region's climate and weather conditions.
Read Our Blog Section & Learn More

About Roofing
---
How To Extend The Life Of Your Roof With Regular Maintenance The integrity of your roof is a vital component of your home's…

Continue To The Article

How to Prevent Moss Growth on Your Roof Is your roof slowly turning green from moss growth? You may be surprised to learn…

Continue To The Article
Contact Scottsdale's Most Trusted Roofing Company Today!