Tempe's Leading
Roofing Company
---
Expert Roof Repair Services For Residential & Commercial Properties In Tempe
Schedule A Free Consultation
With Our Roofers Today!
---
Types Of Roofs We Install & Repair

Shingle Roofs
---
As Tempe's premier roofing company, we specialize in installing and repairing a wide range of roofing types to suit your needs. Shingle roofs are a popular choice for their affordability and durability. Whether you need a new shingle roof or repairs on your existing one, we have the expertise to deliver top-notch results.

Tile Roofs
---
Tile roofs not only provide a timeless aesthetic but also exceptional longevity. Our skilled team is well-versed in installing and repairing tile roofs, ensuring they withstand the test of time while adding a touch of elegance to your home or business.

Metal Roofs
---
If you're seeking a roofing solution that combines durability with modern aesthetics, metal roofs are an excellent choice. Our roofing experts excel in installing and repairing metal roofs, offering you a long-lasting and energy-efficient roofing solution.

Flat Roofing
---
Flat roofing systems require specialized knowledge and experience, and we have just that. The experts at Arizona Roofing Systems can install and repair flat roofs, ensuring they remain watertight and functional for years to come.

TPO/PVC Roofs
---
Thermoplastic Olefin (TPO) and Polyvinyl Chloride (PVC) roofing systems are known for their energy efficiency and durability. We are well-equipped to install and repair TPO/PVC roofs, helping you create an energy-efficient and long-lasting roofing solution.

Modified Bitumen Roofs
---
Modified bitumen roofs are a popular choice for their adaptability and robustness. Our team is highly skilled in installing and repairing modified bitumen roofs, ensuring they provide reliable protection for your property.

Foam Roofs
---
Foam roofing systems offer excellent insulation and protection. Our experts are proficient in installing and repairing foam roofs, making sure your property remains energy-efficient and well-insulated.
Residential Roof Installations
& Replacement Services

Near You

Affordable Roofing Services For Homes In Tempe
When it comes to roofing your Tempe home, affordability and quality should go hand in hand. At Tempe's Leading Roofing Company, we understand the importance of providing top-tier roofing services that won't break the bank. Our commitment to affordability doesn't mean we compromise on quality; it means you can have a reliable, durable, and attractive roof without exceeding your budget. We believe that every homeowner deserves a roof they can trust, which is why we offer a range of budget-friendly options without compromising on the high standards we're known for. From shingle and tile roofing to metal, flat, and foam roofing solutions, we have your Tempe home covered.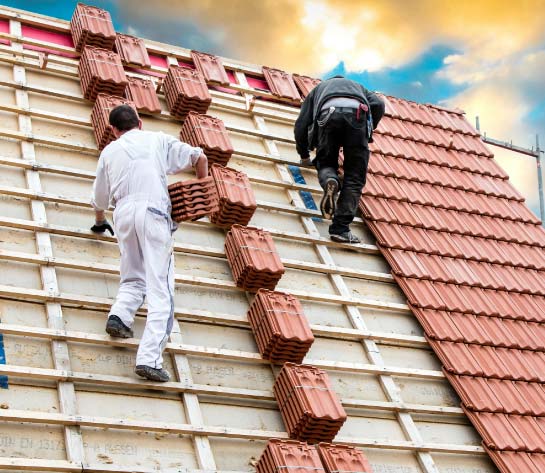 Roof Inspections & Maintenance Services
Regular roof inspections and maintenance are essential for ensuring the longevity and performance of your roof. At Tempe's Leading Roofing Company, we offer comprehensive inspection and maintenance services to safeguard your investment. Our team of experts will meticulously assess the condition of your roof, identifying any potential issues before they become major problems. With our proactive maintenance services, we can help extend the life of your roof and save you money on costly repairs down the road.

Roof Repair & Tile Replacement By Experts
Roofing issues can arise unexpectedly, whether due to storm damage, wear and tear, or other factors. When your roof requires repair or tile replacement, trust the experts at Tempe's Leading Roofing Company. We understand that a damaged roof can be a significant concern for homeowners, and our experienced team is here to provide prompt, reliable solutions. We'll assess the damage, recommend the necessary repairs, and ensure that your roof is restored to its optimal condition. With our expert roof repair and tile replacement services, your roof will look as good as new.
Tempe's Top-Rated

Commercial Roofing Company
---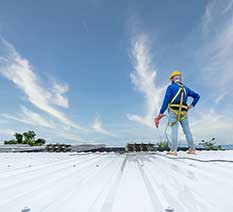 Personalized Commercial Roof Maintenance Plans To Optimize Roof Lifespan
---
Our distinguished commercial roofing enterprise in Tempe specializes in delivering expert-level roof maintenance strategies that are meticulously tailored to enhance the longevity of your roof. Through a fusion of advanced techniques and cutting-edge materials, we craft personalized maintenance plans that safeguard your investment, ensuring a prolonged and durable roof lifespan.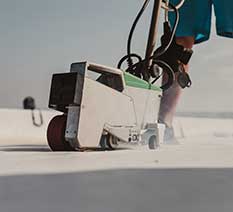 We Offer Customized Roofing Services For A Wide Variety Of Roof Types
---
Dedicated to excellence, our premier commercial roofing company in Tempe extends a comprehensive array of bespoke roofing services suitable for a diverse spectrum of roof types. With an intricate understanding of each roofing structure's nuances, we employ expert-level expertise to deliver tailored solutions that harmonize innovation and functionality, ensuring unparalleled protection and aesthetics.
Tailored Roofing Options Designed To Suit A Range Of Commercial Building Categories
---
Discover the epitome of commercial roofing finesse in Tempe, where we present specialized roofing alternatives meticulously curated to align with an array of distinct commercial building categories. Our intricate grasp of architectural diversity, coupled with sophisticated techniques, enables us to engineer expert-level roofing solutions that seamlessly integrate style and durability, transcending conventional expectations.
Our Clients' Testimonials
Tempe Roofing Company With 5-Star Rated Reviews
"Absolutely amazing! They got back to me ASAP and came out just a day or two after I called, I truly appreciate how much time and care they put into fixing all the issues I've had with my roof. Highly recommend"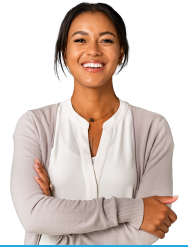 "I am glad I had Arizona Roofing Systems work on installing the roof for my house. They were responsive with any issues post install and they were very complete in their service. Highly recommend this company for any roofing service."
A.J.
★★★★★
"Arizona Roofing Systems did a great job! They were clean and professional the entire time. Josh was great and kept me informed through the whole process. Very pleased with the price and the outcome of the work done. Thank you Josh and crew."
T.V.
★★★★★
"Since we bought this commercial building 15 years ago we have battled leaky roofs and inside repairs. But since Arizona Roofing Systems resealed our roof – we have not had a single problem even with a summer full of rain! We are so very pleased!"
K.F.
★★★★★
Why We're Tempe's Preferred Roofing Company
Commitment To Honesty, High-Quality Workmanship, & Safety
---

Licensed, Bonded & Insured Roofers
Near You
---
As Tempe's favored choice, we stand out with our licensed, bonded, and insured roofing experts. Trust in our expert-level craftsmanship, knowing your project is in secure, capable hands.

Trusted Emergency Roofing Repair Services
---
Count on us for emergency roofing repairs. Our dedicated team in Tempe ensures swift responses, applying expert-level skills to safeguard your property with urgency and precision.
We Guarantee & Warranty All Our Roof Work
---
Our commitment to excellence shines through guaranteed and warranted roof work. In Tempe, rest assured that our expert-level craftsmanship comes with the assurance of quality and enduring performance.
Servicing Tempe & The Entire Phoenix Valley

For Over 30 Years
---
Monday-Friday, 7AM-5PM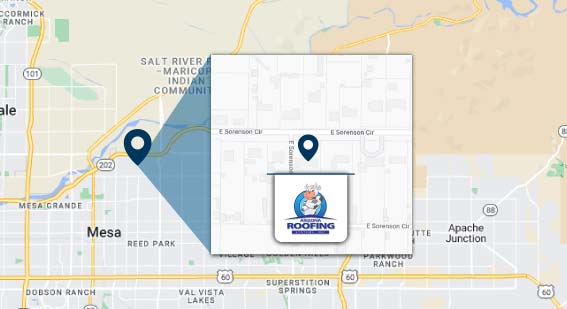 Neighborhoods Served By Our Tempe
Roofing Company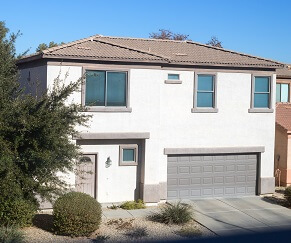 Replace Your Roof In Optimist Park With Arizona Roofing Systems
---
Choose Arizona Roofing Systems for Roof Replacement Excellence!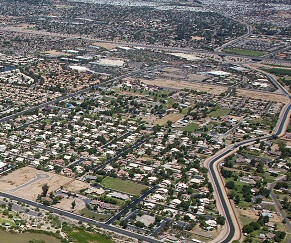 In Need Of Roof Installation In Hughes Acres?
We're Here For You
---
AZ Roofing Systems Is Your Hughes Acres' Residents Trusted Choice for Top-Notch Roofing Services!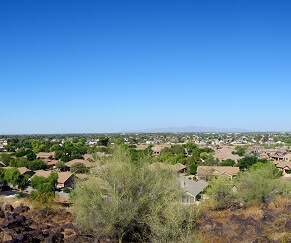 Looking For Experienced Roofers In Sunset?
Give Us A Call
---
Transform Your Roof with Skill and Precision With Our Skilled Roofing Contructors!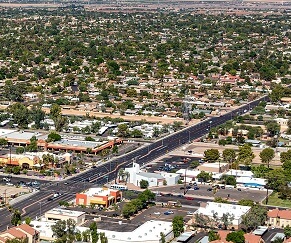 Get In Touch With Us For The Best-Rated Reroofing Services In Holdeman
---
Contact us at (480) 218-8888 for Exceptional Services In Tempe, AZ.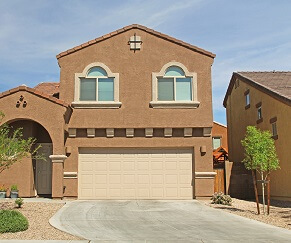 Searching For The Most Trusted Roofing Company In Alegre Community?
Contact Us
---
Our Roofing Contractors Offer Trustworthy Roofing Solutions For The Alegre Community.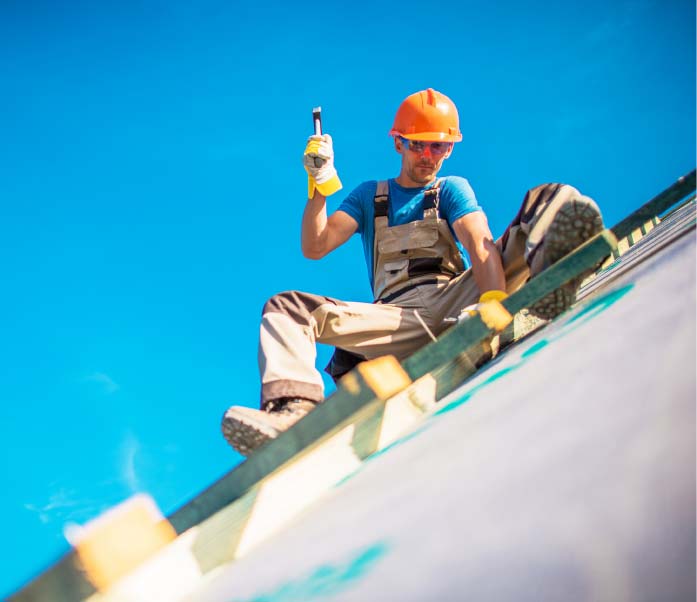 Frequently Asked Question About Our
Roofing Services
How Long Do Reroofing & Roof Replacement Jobs Usually Take?

The duration of reroofing and roof replacement projects can vary based on several factors such as the size and complexity of the building, weather conditions, the type of roofing material being used, and the efficiency of the roofing crew. In general, here are some estimated timelines:

Reroofing: Reroofing involves placing new roofing materials over the existing roof. This process is usually quicker than a full roof replacement because it eliminates the need to remove the old roof entirely. Depending on the size of the building and the crew's efficiency, reroofing can take anywhere from a few days to a week.
Roof Replacement: Roof replacement involves removing the existing roof down to the roof deck and then installing new roofing materials. This process is more involved and time-consuming. The duration can range from a week to several weeks, especially for larger or more complex buildings.

Keep in mind that unexpected issues, adverse weather conditions, and other unforeseen factors can also impact the timeline. It's best to consult with your roofing contractor to get a more accurate estimate based on your specific project details.
Will I Have To Leave My Property During A Roof Replacement Project?

In most cases, you do not necessarily need to leave your property during a roof replacement project. However, there are a few important considerations to keep in mind:

Safety and Noise: Roof replacement involves significant construction activity, including the removal of old roofing materials, installation of new materials, and the use of tools and equipment. This can generate noise and debris, which might be disruptive to your daily activities. While you don't have to leave your property, you may find it more comfortable to minimize your presence in areas directly affected by the construction.
Accessibility: Depending on the layout of your property and the roofing project's scope, certain areas of your property might be temporarily restricted for safety reasons. Roofers will need access to your roof and may need to set up equipment and materials around your property.
Safety Precautions: It's important to follow any safety guidelines provided by the roofing contractor. This might include avoiding certain areas for your safety and the safety of the workers.
Pets and Children: If you have pets or young children, you might want to consider their comfort and safety during the construction process. Loud noises and unfamiliar activity could potentially cause stress to pets, and it might be challenging to keep curious children away from the construction area.
Communication with Contractor: Communicate with your roofing contractor to understand the schedule and any potential disruptions. They can provide insights into the project's timeline and what to expect during each phase.

Ultimately, the decision to stay on your property during a roof replacement project depends on your comfort level, the extent of the work, and your ability to manage any inconveniences caused by the construction process. If you have concerns, discussing them with your roofing contractor can help you make an informed decision.
How Often Does A Roof Need To Be Inspected For Replacement?

The frequency of roof inspections for potential replacement can vary based on several factors, including the type of roofing material, the climate in your area, the quality of installation, and the level of maintenance the roof receives. However, here are some general guidelines for different types of roofing materials:

Asphalt Shingles: Asphalt shingle roofs, one of the most common types, typically have a lifespan of 20 to 25 years. It's a good idea to have your asphalt shingle roof inspected by a professional every 3 to 5 years, especially if it's getting closer to the end of its expected lifespan. Regular inspections can help identify issues early and extend the life of the roof through timely repairs.
Metal Roofs: Metal roofs are known for their durability and longevity, often lasting 40 to 70 years or more. Inspections every 5 to 7 years are generally sufficient to ensure that the roof is in good condition and any minor issues are addressed before they become major problems.
Tile Roofs: Tile roofs can last 50 years or more, but individual tiles may crack or become damaged over time. Inspecting your tile roof every 5 to 7 years can help identify damaged tiles and ensure that the underlying structure is sound.
Wood Shakes/Shingles: Wood roofs can have a lifespan of around 20 to 30 years. Inspections every 3 to 5 years are recommended to assess the condition of the wood and identify any signs of decay, rot, or insect damage.
Flat Roofs: Flat roofs, often used in commercial buildings, can vary widely in materials and lifespan. Inspections every 2 to 3 years are advisable to check for any pooling water, membrane integrity, and other potential issues.

It's important to note that these are general guidelines, and the specific recommendations for your roof may vary. Regular inspections by a professional roofing contractor can help you determine the condition of your roof and whether replacement might be necessary. Additionally, if you notice any signs of damage, leaks, or other issues, it's a good idea to have your roof inspected sooner rather than waiting for a scheduled inspection.
What Are The Benefits Of Getting A New Roof Before Listing My Property?

Getting a new roof before listing your property can offer numerous benefits that enhance its market appeal. With a fresh roof, your property exudes curb appeal, making a positive first impression on potential buyers. The sense of proper maintenance conveyed by a new roof can boost your property's perceived value and reduce the likelihood of negotiation setbacks. This, in turn, can expedite the selling process. A new roof can positively influence home inspections and appraisals, reassuring both buyers and lenders. Additionally, modern roofing materials can highlight energy efficiency—a valuable feature for eco-conscious buyers. By investing in a new roof, you position your property as a well-cared-for, move-in-ready home, giving you a competitive advantage in the real estate market.
Why Can't I Just Replace My Shingles Instead Of The Whole Roofing System?

While replacing individual shingles might seem like a quick fix, it's important to consider the broader implications. Replacing just shingles can result in a mismatched appearance with your existing roof, impacting its visual appeal. Additionally, damaged shingles could indicate underlying issues like deteriorated underlayment or flashing that won't be addressed by a partial replacement. For roofs approaching the end of their lifespan or with extensive damage, a full replacement is often more cost-effective and ensures the overall durability of the roof. Moreover, complete replacements prevent leaks and water damage that might occur when compromised shingles allow moisture infiltration. Opting for a comprehensive replacement also avoids the efficiency and aesthetic challenges posed by mixing old and new materials. Finally, it's worth considering warranty coverage; some warranties may not apply to partial replacements. Ultimately, the decision should be based on a holistic assessment of your roof's condition and your long-term goals, and consulting a roofing professional can provide valuable guidance in making the right choice.
What Are The Best Methods To Extend The Lifetime Of My Roof?

To maximize the longevity of your roof, adopt a proactive approach that encompasses regular maintenance and attentive care. Begin with periodic visual inspections to promptly detect any issues, such as missing shingles, water stains, or sagging areas. Ensure unobstructed gutters and downspouts to facilitate proper drainage and prevent water accumulation. Trim overhanging tree branches that could potentially damage the roof's surface during storms. Maintain balanced attic ventilation and insulation to regulate temperature and moisture levels, guarding against heat buildup and ice dams. Swiftly address leaks and stains to prevent water infiltration. Regularly clear debris from the roof's surface, minimizing moisture retention and potential damage. Prioritize professional inspections, particularly after severe weather, to catch hidden problems. Swiftly undertake necessary repairs to prevent minor issues from escalating. When considering a new roof, invest in high-quality materials to ensure durability and longevity. Embracing these practices holistically will significantly prolong your roof's lifespan, preserving your home's value and structural integrity.
Read Our Blog Section & Learn More

About Roofing
---
How To Extend The Life Of Your Roof With Regular Maintenance The integrity of your roof is a vital component of your home's…

Continue To The Article

How to Prevent Moss Growth on Your Roof Is your roof slowly turning green from moss growth? You may be surprised to learn…

Continue To The Article
Contact Tempe's Most Trusted Roofing Company Today!